Mere months after the COVID-19 lockdowns sent shockwaves throughout the world last year, we reached out to industry leaders to discover how they were "Countering Crisis" in our June 2020 cover story.
Traffic spikes had begun sending a flood of bored-at-home users to spend more hours and money than ever on the intimacy and authenticity that indie creators and streamers offer through camming, clips and premium social media.
At the same time, in the absence of service industry jobs and other mainstream sectors negatively impacted by shuttered stores and social distancing mandates, many decided to become adult entertainers themselves. This created a need for rapid on-boarding, guidance and training from networks, not to mention server stability.
Meanwhile, traditional studio shoots were disrupted, forcing companies to carefully dole out the scenes they had stored up, repackage older ones into compilations or else seek out one of the conglomerate multi-paysite operations to strike licensing deals — and in some cases, outright sell their brand entirely.
Ultimately, shoots resumed under strict protocols after a period of remotely-produced movies, while tech-savvy companies amped up their innovative game to seize the futuristic momentum of a world suddenly more prone to ordering groceries online, buying big-budget Hollywood releases once relegated to theaters day-of on streaming services and becoming increasingly fluent in the art of Zoom.
Events went online too, from our very own Miami, Berlin and L.A. shows, to the Cam Awards, Europas and XBIZ Awards, while entire offices across the globe cleared out to coordinate marketing campaigns and product launches from the comfort of their living rooms via Slack and project management software.
During these many months, the steady drumbeat of innovation never let up. If anything, it pounded all the harder.
And now, as we hit the one-year anniversary of the pandemic that turbo-charged some industries while decimating others with its seismic buckling, we decided to canvass top execs across a variety of markets to see how they rose above the fray.
From indie content platforms to paysites, as well as ad networks, web services and payment processors, we go deep into the trenches for the data that drove decisions and soar high for a bird's-eye view of which trends are here to stay, from the perspective of visionaries and tough-as-nails disruptors.
Because the level of grit and boldness required to ride the lightning and stay calm in the eye of the storm made full-blown "Storm Blazers" of this industry's trailblazing leaders.
Traffic Tornadoes and Content Cyclones
Traffic and content are as inextricably bound as lightning and thunder, with ad networks, affiliates, producers and talent forming an ecosystem of hot scenes, thrilling movies and sexy experiences that drive fans to pay.
Several undeniable trends stood out this past year according to head honchos in the digital space, with mobile traffic continuing to dominate (even as desktop saw a surge from users confined to their homes), indie content platforms experiencing historic highs of revenue and fast-adapting paysites enjoying a boon in members (even as the frequency of shoots took a dip).
"Everything is about cams and clips sites right now," Juicy Jay of ad network JuicyAds opined. "We manage campaigns for most of the major cam companies. They've had a very successful 2020 with a COVID bump. Specifically, of the primary accounts, there has been a 40% revenue gain during 2020."
As a multi-faceted entrepreneur with several ventures under his purview, Jay has also seen a lot of movement via Broker.xxx, a site where clients can buy and sell adult websites, domains and businesses. "In my role at Broker.xxx, there are platforms looking to be acquired and others looking to acquire competitors. All of these platforms need two things – creators and eyeballs following, subscribing and buying."
He went on to explain that his JuicyAds team spent most of 2020 rebuilding their new user interface, which had long been in the works, with alpha testing concluded and a pre-release beta next.
"You should expect a full rollout of our new ad types from JuicyAds in 2021 including interstitials, full-page desktop, mobile video pre-rolls and a unique take on push notifications," he previewed. "Interstitials and pre-rolls are both in beta testing; the results so far look really good."
For the coming year, Jay is focused on long-term sustainable advertising solutions, and noted that JuicyAds has ad unblocking technology being used by several Fortune 500 companies.
"Even TechCrunch took notice of our technology and our approach being superior," he shared. "Additionally, our new pre-rolls are performing well in pre-releases. We are focused on reliable non-fad ad types, and disrupting the existing models. So, we are thinking more outside the box."
As for Evan Zirdelis of ad network ExoClick, he said that 2020 was a record-breaking year for traffic at the company, hitting newfound highs of more than 9 billion daily impressions in December and overall network impressions up 16% compared to 2019. This year-to-year growth in their network of publishers included membership sites up 60% and free content sites like tubes up 13%.
He attributes this growth, in part, to social media platforms deploying compelling video features like Instagram's Reels, TikTok and more, leading advertisers to focus "much more effort in video advertising."
In fact, video ad formats have become "the star formats at ExoClick," he explained, with a 135% increase from 2019.
"ExoClick offers two formats: video slider (240.71% growth) and in-stream (71.21% growth)," Zirdelis specified. "Looking at the mobile desktop split for both formats in 2019, mobile video impressions accounted for 69.41%; this has grown to 75.45% versus 24.55% on desktop."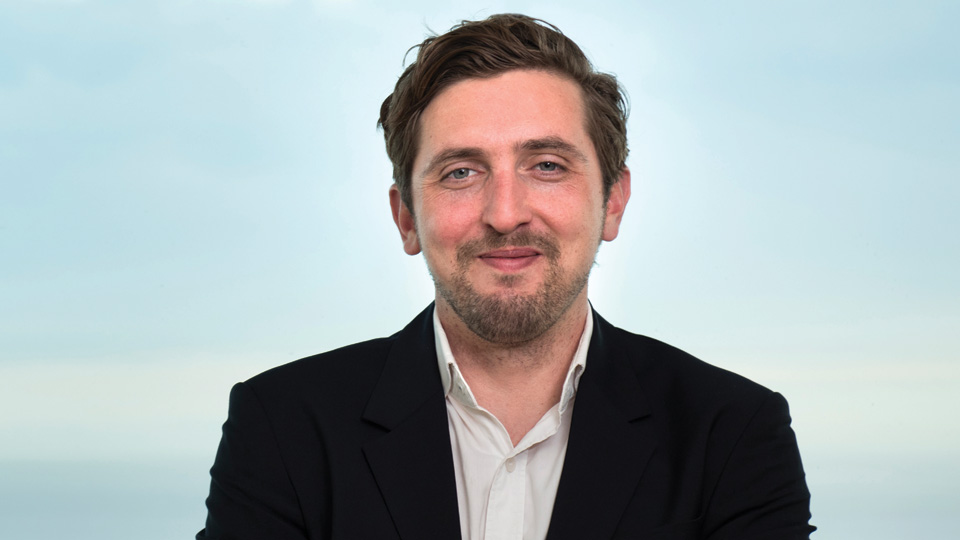 Evangelos Zirdelis, Exoclick
Native impressions grew by 9.85% in 2020 (3.93% on desktop, 17% on mobile), with native ads being ExoClick's second most popular ad format, making up 24.39% of all network impressions in 2020. They have also seen an increase in advertiser demand for programmatic buying of native ad zones on their network.
Nonetheless, traditional formats like banners are still the most popular format for advertisers he said, at 65% of all impressions in 2020, with an 8% decrease on desktop compared to 2019 "as mobile continued to grow, showing a device split in 2020 of 80.07% mobile and 19.93% desktop."
Zirdelis acknowledged that Google restrictions meant that some popunders were getting blocked in Chrome, so ExoClick released a Google-compliant full-page interstitial (FPI) ad format to counteract this. Even with a small decline in popunder impressions, when combined with FPI for 2020, they observed a 10.62% growth for the large-sized ad format "ensuring publishers recovered lost revenues for pop-unders being blocked and advertisers adapted their campaigns to use the full-page interstitial."
"One of the main factors that affected consumer demand was COVID, with certain offer verticals benefiting from lockdown, including utilities, digital entertainment products, dating and live cams for virtual chat and flirting and ecommerce," he shared.
As Zoom, Slack and other work-from-home services boomed, Zirdelis underlined how the vertical that showed the biggest change was utilities and free software offers, which enjoyed a 314.64% surge (especially on desktop, which saw a growth of 475%). Related offers were targeted at 87.19% desktop versus 12.81% on mobile. With the majority of people working from home, advertisers invested budgets into promoting a range of software tools to consumers.
The second largest growth was in cams (256% increase in impressions), with mobile taking the lion's share (345.49% growth compared to 2019, at a 76.7% mobile/23.3% desktop split for 2020).
Virtual dating, subscription-based digital entertainment offers, gaming and ecommerce likewise increased in traffic, leading ExoClick to focus their efforts on educating and collaborating with both advertisers and publishers to maximize opportunities.
Given the effectiveness of video advertising, they made sure to equip clients with the tools and strategies necessary for success.
"Some clients, especially affiliates who are not product owners, do not have the resources to create video ad content," he said. "We addressed this in two ways. Firstly we created the "Ultimate Guide to Video Advertising," which is packed full of tips, creative ideas and bidding strategies to give advertisers the confidence to test their campaigns. Secondly, we introduced our video ad-making service for clients to give them creatives for their offers, so they could launch campaigns."
Video advertising, he said, was a worthwhile investment, with 5% click-through rates (CTR). "I think the growth on our network of both the in-stream and video slider formats proves that advertisers are finding this a very important part of the marketing mix," Zirdelis stated.
He also witnessed great success with FPIs, as the large format creative can be bid on via CPM and CPC, and the demand from advertisers is now higher than ever before.
"All of ExoClick's major advertisers are increasing their spending for the FPI on both mobile and desktop," he said. "This demand is driving up CPM prices, bringing big value to publishers. For example, in the US we saw an 83% increase in eCPMs on mobile in September rising to 187.1% in October, on desktop 87.9% in September and 100% in October."
Reflecting on the ways in which 2020 forced innovation, Zirdelis believes it is vital for companies to continually stay abreast of the latest in ad tech, even as the industry becomes more compliant with restrictions aimed at benefiting end users.
"Tech will continue to advance in the programmatic field along with marketing automation and AI decisions," he predicted. "AI insights will ultimately be as transformative for the ad tech industry as the transition to programmatic was a decade ago."
And for Gala Grigoryeva of Adsterra, she noted that the fastest growth was in cams and paysites verticals. Aside from growth in advertising clients, she too saw traffic growth.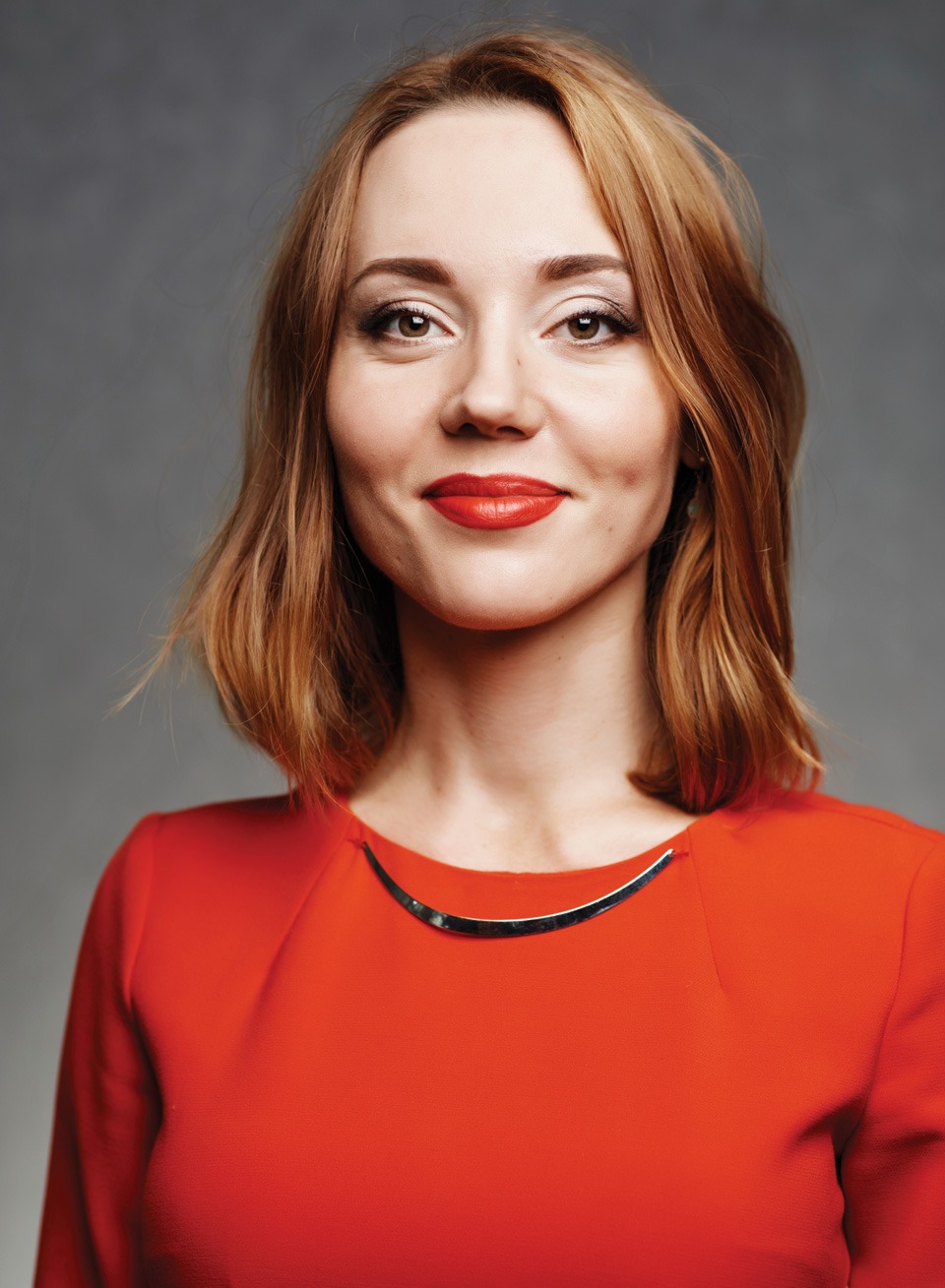 Gala Adsterra, Adsterra
"Compared to previous years, which were mostly about going mobile (pro-active applications development and website optimization for mobile usage), 2020 showed a rebirth of desktop traffic: conversion rate (CR) is growing, and so are the volumes," she said. "The cam industry is an excellent example of desktop's high CR, comparing the same periods (Feb-May 2019 with Feb-May 2020). The revenue from desktop users grew from ~32% in 2019 to a ~47% share in 2020."
In order to take advantage of greater traffic, Grigoryeva sees creatives as a crucial element to effectively drive eyeballs. Last year, Adsterra noticed there was extreme variability when it came to ad visuals, and so they tested a lot of formats before introducing their own custom ad format, dubbed "Social Bar." She shared, "The critical point here is that we've done something totally customizable and unique and that we've balanced everything in a way that allows us to have one of the highest CTRs on ads."
Since Adsterra prides itself on being a very client-centric business, they partnered closely with advertisers last year to try different creatives and numerous optimization strategies, through an educational program for their account managers. "We've prepared and processed multiple in-house lectures and workshops during the lockdown period in collaboration with our optimization team to be 100% sure that each manager is fully skilled and equipped to tailor services to each and every advertiser," Grigoryeva explained.
This combination of tech innovation and close partnering with clients is a recurring theme, be it on the webmaster side of the adult industry or on the indie platform end of the spectrum partnering with talent. Without the human touch and education, even the greatest of tools and sites cannot truly be harnessed.
"We've also invested many resources to improve our self-serve platform user experience: from traffic charts, which allow each user to estimate the volumes for a particular campaign, to custom bidding per placement option, which is the key for profitable grey/whitelists campaigns," she said.
"Last, but not least, are the custom creatives we develop in collaboration with our in-house creative department," Grigoryeva continued. "We've increased the number of creatives we develop exclusively for our advertisers and opened up an option for ordering creatives from our team."
When forecasting how 2021 will shape up, she hesitated, pointing out how unpredictable the previous year was. The best bet, in her estimation, is acting fast and following daily changes closely.
"It might sound a bit cliche, but the primary trend is to keep on testing and communicating with your account managers (cause it's their job to make your campaigns work great)," she stated, while also recommending that everyone re-check and re-test everything they have ever run for desktop traffic, since it is showing new potential lately.
Grigoryeva vowed to continue developing Adsterra's features and add new formats to their inventory, with upcoming releases soon to be announced.
From traffic to the paysites they so often feed, Bishop Wages of video-on-demand network AEBN noted that the past year has been extraordinary.
"Never did we imagine that we would be thrust into a situation that encouraged so much internal innovation over such a brief period," he reflected. "We chose to see the past year as an opportunity to make improvements throughout the company … improvements to processes, workflow, infrastructure and our virtual work environment." To that end, he was excited to share that AEBN is launching a new content and traffic business site this month.
"The internet is known to reward the most aggressive of both good and bad practices, but longevity is achieved by following best practices," he wisely expressed. "We should all strive to evolve with the times, but to do so in a way that does not set ourselves up for failure in the future."
In light of the upheaval and the positive shifts it produced, Wages views 2020-2021 as a landmark era in adult that will leave a lasting mark.
"Content and traffic are the perpetual topics of conversation in the porn industry and the perception of their importance flip-flops back and forth over time," he said. "At the moment, content is the hot topic and for now, the broad decentralization of its production will be on most everyone's mind."
With so many opportunities on the horizon, Wages said that AEBN is looking forward to 2021, as they roll out the aforementioned business website and continue to improve the affiliate program, as well as the consumer experience.
Remarking on the new streamlined affiliate program, he outlined how it includes increased payouts and the opportunity for traffic partners to use "the best and most current version of the theater system."
"We strive to provide consumers the content they have come to expect from this platform," he said. "We continue to post star data and commentary about content trends. The AEBNTrends.com articles are a manifestation of data and conversations that we have internally."
Wages delineated, "Meanwhile, every division of AEBN is working on projects that will extend the brands and improve customers' experience."
As for Frank Stacy of Adult Time, whose ever-expanding portfolio of content partners and model programs was already making big moves pre-pandemic, he illuminated how the biggest change involved figuring out new ways to produce scenes.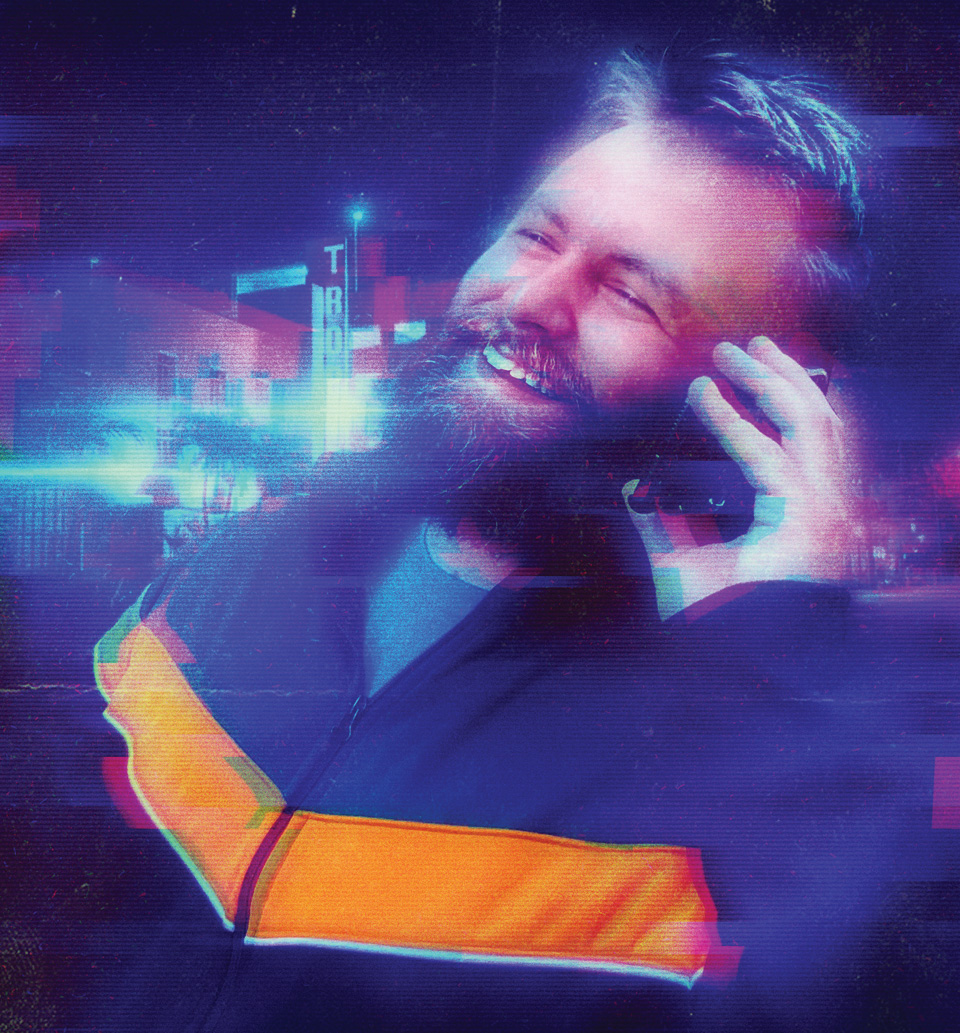 Frank Stacy, Adult Time
Whether that meant ordering scenes directly from performers via their Model Time project or virtually producing content with a remote director (like Bree Mills' "Future Darkly: Pandemic" anthology film that was shot in close collaboration with content creators), Stacy believes it is vital to keep members engaged.
To that end, they developed a live series platform on their site and heavily booked it for the first half of the year, with one show a night. "It helped us build new relationships with talent and helped expand our Creator Program much faster than anticipated," he said.
This past year also saw a booming adult animation branch of Adult Time take off, with the release of "Hentai Sex School" exceeding their expectations and influencing them to secure additional deals with animation producers. On the plus side, such content is far less impacted by COVID-19 restrictions than live-action shoots.
And while Adult Time is very forward-thinking in targeting the indie talent market, he still sees great value in adult movies.
"I think there is a strong interest right now in self-managed content platforms like OnlyFans," Stacy said. "I believe we will see more models joining them as well as an increase in the amount of actual sites offering similar possibilities. Although I believe these sites are here to stay and will continue to grow, I disagree with observers who think they will take over the industry."
Describing himself as a big porn fan and given his many years in the field, Stacy drew upon an apt comparison to mainstream entertainment to make his point.
"It's like comparing YouTube and Netflix: one is a user-generated content platform allowing anybody to post their videos online, and the other one offers a more curated content experience, with large professional productions," he said.
When it comes to content genre trends, Stacy sees a continued blurring of the lines between various sexualities and sexual preferences, given the more open-minded nature of younger generations when it comes to sex.
"There is also less social stigma surrounding the expression of one's sexuality," he explained. "I believe this trend will express itself in more bisexual content, a bigger trans market and an increasing amount of straight consumers craving something that might not have been considered so straight a few years ago."
All in all, even as 2020 proved unpredictable and disrupted their portfolio of sites, as well as their production pipeline, Stacy said that revenues have been strong and steady.
"This is an opportunity for us to take the time to regain control of production, to build a nice buffer of content and to work closely with our various producers to continuously improve our production standards," he summed. "In 2021, you can expect our focus to be on some of the big brands that have made Adult Time the leader it is today. This means increased attention and effort for studios like Pure Taboo and Girlsway for example. It means working harder than ever to understand what members want and make sure they get it."
In closing, Stacy teased that Adult Time has slated numerous releases that will blur genres and expand horizons in terms of sexual preferences, as they aim to become a one-stop shop for adult entertainment consumers.
Indie Rainbows Shine Above Cloudy Skies
If there was one slice of the market that saw skyrocketing success during the pandemic, it was camming, clips and premium social media.
Driven by consumers' insatiable lust for not only sexual gratification, but genuine human interaction and personal investment in talent, the indie revolution is frequently hitting newfound peaks of profitability and engagement.
Not only is there a massive variety of content, given the massive legion of unique creators who pour countless hours online and offline into keeping fans titillated, but the never-ending demands of ensuring a platform's user and model experience is seamless from a tech side requires constant vigilance and inventiveness.
Any feature which reduces friction, encourages cross-pollination of traffic and facilitates promotional opportunities for talent is bound for success.
With such a tsunami of traffic and consumer options, however, platforms had to quickly ensure their servers could take the punishment, that newer models were made to feel part of the community and that fans were given reasons to remain faithful to a given site.
As one of the foremost leaders in camming, Shirley Lara of Chaturbate said, "Innovation has always been a priority, but last year saw more people looking at the cam industry as a way to supplement or replace their income. With everything going on in the world, we saw how important it was that we help all these new community members as much as possible. We worked with longtime community members to produce videos to help new members through the onboarding process, as well as the ambassador program, which helps connect new members with established broadcasters to help them with the ins and outs of the Chaturbate platform."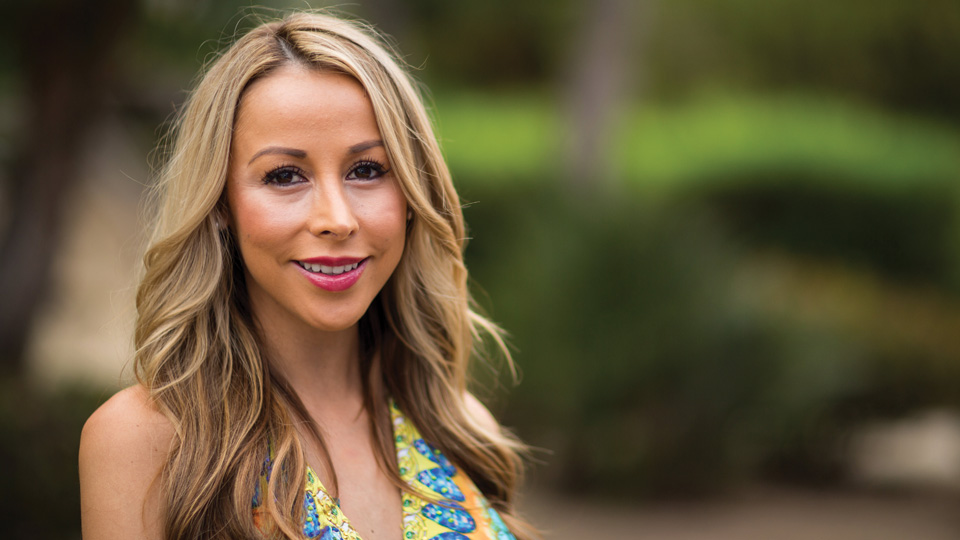 Shirley Lara, Chaturbate
Commenting on features that were a major hit, Lara noted how cam2cam (where a model and fan can broadcast to one another live) is a trend that is here to stay.
"We were so happy to launch this last year, when so many people were cut off from real-world interaction," she said. "I think we are also going to see online cam work become more accepted in the mainstream world, as they're finally seeing the benefits those of us have been seeing in the adult world for years – ease of scheduling, lower overhead, no traffic to sit in and, most importantly, safe working conditions.
"Our outlook is always optimistic and positive," Lara stated. "We have a number of new features in development that should be rolling out this year, including new messaging features that we think the community will enjoy. We're always working on new projects to make Chaturbate the most exciting platform around."
Likewise, Shannon McD of CAM4, another top-tier platform of choice, said that integrating the influx of new entrants was no small feat, as the pandemic triggered paradigm shifts.
"Creativity in our industry is at an all-time high, and it has been interesting to watch all of the new niches and types of shows that have come as a result of such a sharp growth," she remarked. "On CAM4, we're always striving to create a robust platform for our broadcasters to engage with audiences, and as a result of this, we launched the 'CAM4Radio Podcast Network,' a collection of different series and viewpoints from some of our top performers and industry legends."
This effort to offer compelling content that allows creators to really show off their innermost thoughts, their sense of humor and their conversational skills, either via podcasts, YouTube videos or radio programs, is a trend that has been whipping through camming like wildfire.
"Working with professionals in our industry to build content has been exciting, as there is no shortage of voices and anecdotes," McD stated. "We believe CAM4Radio will continue to grow this year, with new shows on the roster and a collection of perspectives on sex and the adult industry."
She also observed the power of social media activism among talent in pressuring platforms to up their game, not only on a branding and marketing level, but also in a socially conscious way that addresses systemic racism.
"As a result, we've carefully reconsidered our community guidelines to include more comprehensive definitions of bigoted content that isn't welcome on the site," she noted.
Despite the challenges and unpredictability ushered in by 2020, like others, McD is enthusiastic about the future.
"We've always been pioneers of innovation and drivers of new tech concepts, especially when it comes to content delivery," she said. "CAM4 is close to rolling out a collection of innovative tools that will improve on-site user experience and allow audiences to have a more personal experience with their favorite broadcasters."
Meanwhile, as someone who has insight into both the paysite game via his stewardship of Bang.com and the camming market, through the newly launched ePlay, Clement has had a whirlwind year.
First off, his teams updated their devops infrastructure to use Amazon's latest tech, with serverless instances and autoscaling, which made their websites and services faster and more cost-effective. Praising his tech-savvy twin brother, who took charge of this endeavor, Picquet marveled at how speedy their ads and video delivery now are for customers.
Besides boosting performance of sites, Picquet was keen on keeping employees motivated and happy throughout a tough year. "After the pandemic hit, our entire San Diego and Seattle teams switched to a work-from-home setup like most of us, but since we already work with remote staff, it was an easy transition for us," he said. "To keep our company culture alive, we scheduled some weekly non-work related Zoom events during business hours. It worked great for morale; we were giving away some XBOX Live gift cards, Nintendo credits and whatnot. The team loved it so much that we're keeping that on now as well."
And when it came to boosting sales and revenue, Bang.com pushed a "pandemic sale" with a highly discounted yearly membership, which netted strong results, though he confessed the success was hard to place into context given how much overall internet traffic had gone up in general.
"We noticed a lot of performers and partners taking control of their business in 2020," Picquet said. "Performers started to be more in control of their content and their business, partners started to create failsafes to be ready for anything and I think this resulted in stronger businesses."
He also observed other paysite partners being more willing to share their best content with Bang, and vice versa, leading to stronger bonds between companies and filling gaps created by production slowdowns. Such a symbiotic sales funnel increased revenue for everyone involved.
For 2021, Picquet is especially excited about growing ePlay.com into a major cam site. "We're going to be focusing on our new cam and egaming platform ePlay.com to really give back the control to the streamers, so they're in control of their channel, their content and their socials," he said. "Our marketing is finding new ways to introduce our brands to new people and we're heavily investing in social media, but also investing in one-on-one relationships and communication with our customers and our partners."
Given the importance of human relationships in the industry, indie talent market most of all, Picquet vows to ensure ePlay remains approachable and responsive to the community.
"We want to stay a very friendly and reachable company, so we're not hiding, we're out in the open and transparent with our successes as well as our failures," he said. "Our motto is to empower our streamers, empower our employees and empower our partners, because we know that they will kick ass with the right tools and the right motivation."
When it comes to innovation and community engagement, Rick Morales heads business development for Stripchat with a cutting-edge approach.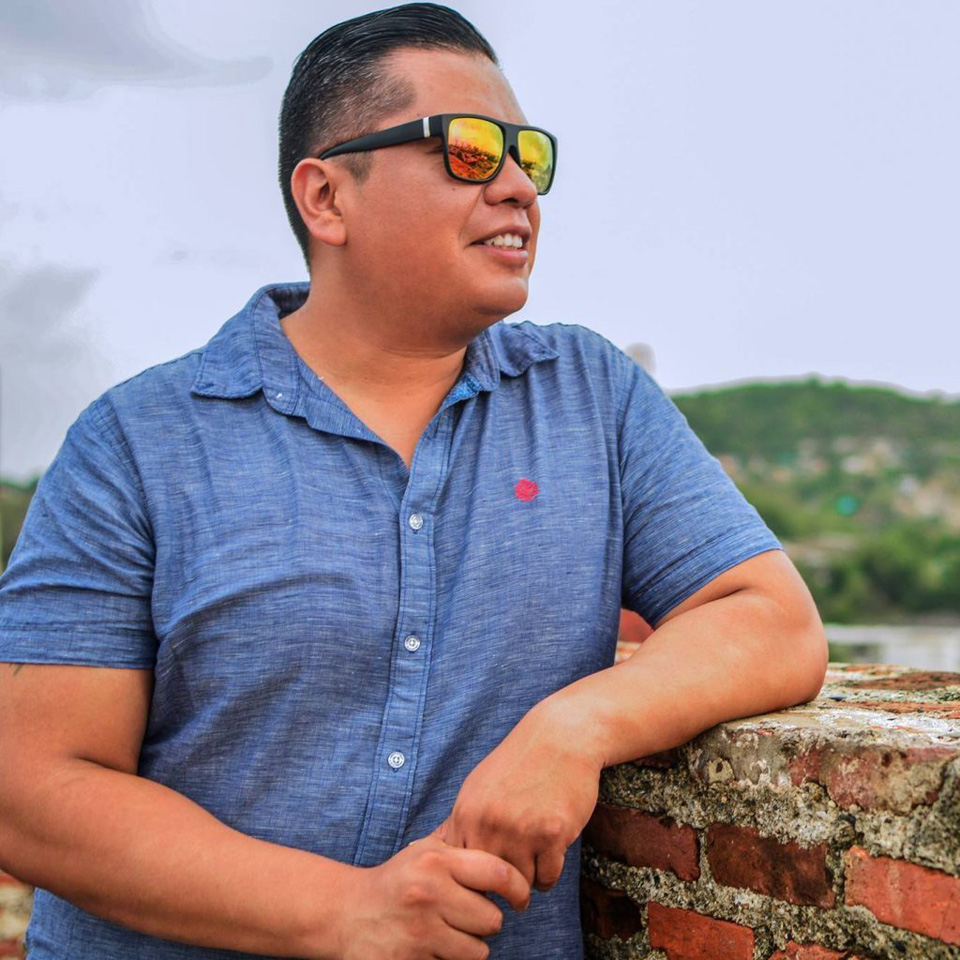 Rick Morales, Stripchat
"Without any doubt, the improvements we've made to our platform's artificial intelligence machine takes the cake," he stated, underscoring how their implementation of VR cam shows and high-quality mobile streaming in the past demonstrate Stripchat's track record of pushing the industry forward. To really outdo themselves in 2020, Stripchat ventured into the realm of artificial intelligence.
"We didn't want to be any less innovative last year, so we developed a machine-learning algorithm to identify particular sex acts within live stream videos," he revealed. "We aimed to deliver to users the real-time action they were looking for and thus help models gain larger audiences and target traffic. If, for example, someone searches the tag 'anal,' we will show them the streams with anal sex taking place at that very moment."
Then, with a mirthful chuckle, Morales said, "And guess how we decided to name our artificial intelligence? Yep, 'Anal-ytics.' However, don't let the name deceive you; it tracks down other sex acts such as blowjobs, for example, and we are looking forward to expanding this variety."
Their Anal-ytics system helps models grow their fan base by sending them traffic in the form of viewers very much primed and ready for particular flavors of sexual fun. And getting it to work in the first place was challenging, but well worth the effort, according to Morales.
"Implementing object recognition on the live video stream has been no easy task (shout-out to our amazing development team)," he said. "Still, we believe it will open the floodgates to machine learning serving consumer needs and kinks. This is only the beginning."
Additionally, Stripchat's AI factors in user preferences taken from their onboarding panel when they first join, based on preferences in model age, body type and other factors. The system uses this information to display models that match those preferences in their "recommended for you" section.
"The magic happens later when users start watching more cams and adding more models to their favorites," Morales said. "Our system recognizes all the above steps and automatically improves the initial recommendations set during the onboarding. Hence, users receive the maximum tailored experience, while models gain better exposure and tailored traffic to their rooms."
On the more raw tech side, Morales said another innovation that proved successful was their low latency feature, which enabled a delay of only 0.5 seconds so that viewers can enjoy "nearly real-time and lightning-fast streaming."
And with so many users today consuming content via mobile instead of desktop, Stripchat is staying ahead of the curve by enabling users to switch to full-screen when watching from a phone. "It took a lot of work and resources, but it is fully implemented now, and it's looking great considering the new modern design of our chat," he said.
Beyond visual sleekness, usability and sexual acts, Morales has noticed how fans want to genuinely socialize and connect with models. To capitalize on this, he said Stripchat's approach was to roll out a feature named Timeline, which allows models to interact with users similarly to Facebook.
"They can create their own post and share anything they want users to know: their thoughts, ideas, show announcements and even content," he said. "Users can react to such posts by liking them. The interaction goes even further, as users can buy content directly from the Timeline. So if a model posts a new album, users can purchase it straight away with only one click."
While he looks forward to a future with greater VR adoption and haptics, Morales said Stripchat's current focus is on enhancing the social element of camming, with his team working diligently to create better features.
"Also, we regularly provide models with different tools for promotion," he said. "For example, we host special events whenever there is an exciting celebration somewhere in the world (Halloween, Independence Day, Xmas…) and run great social media contests. This year we plan to keep it up and organize even more events and contests so that our models can have plenty of choices to earn extra money in a fun way, while users have a blast with their favorite performers."
No stranger to hosting special events and encouraging fan/model interactions herself, Kat Revenga of FanCentro shared that their biggest innovation of 2020 came not in the form of technology, but from the launch of Centro University. Describing it as the "first online educational resource for both new and established influencers who are making their living as an adult performer," Revenga noted how Centro University was a project they had in the pipeline for quite a while. When COVID struck and the ability to make a successful living from the comfort of home took precedence, FanCentro pushed their endeavor to the top of their list.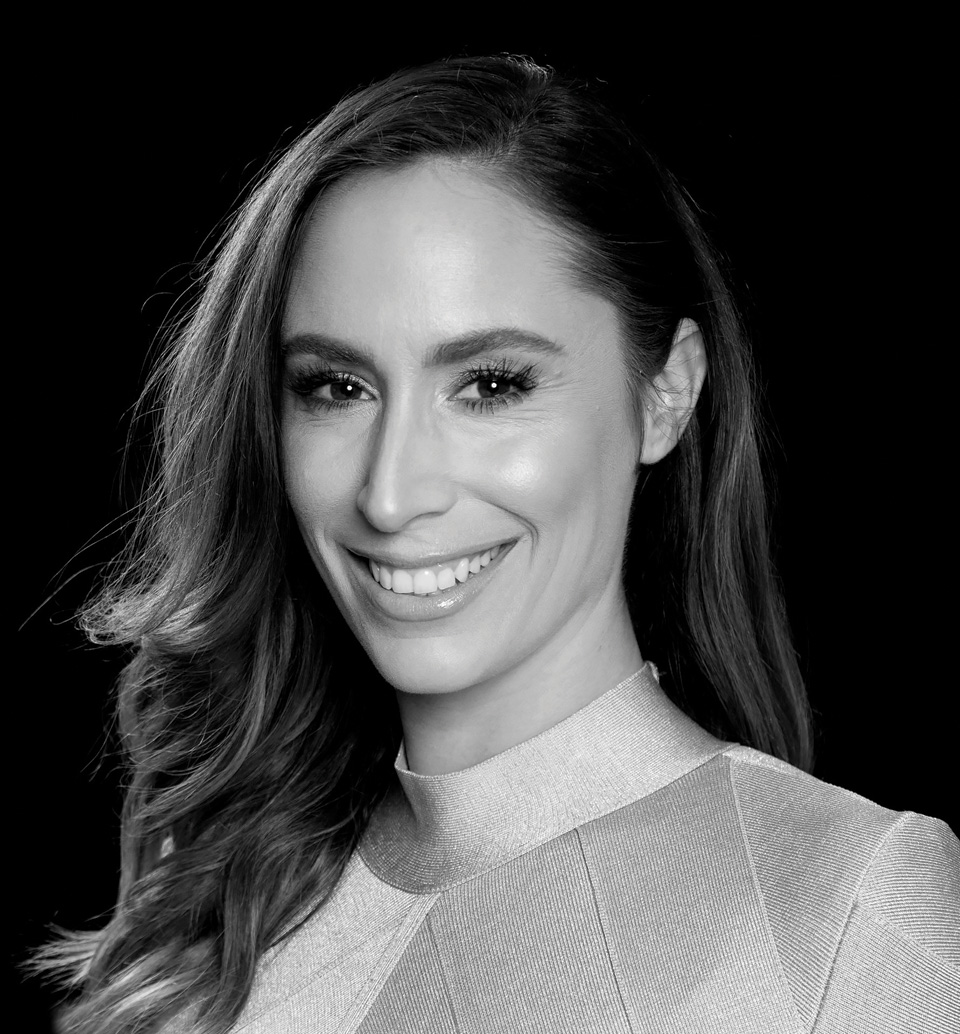 Kat Revenga, Fancentro
"Educating and empowering sex workers is key to ensuring their success on our platform and this program was tailor-made to do just that," she said. "The launch of Centro University was a huge hit, and we're currently in the process of expanding the topics we cover with all new videos, tutorials, and masterclasses. We also supplement our Centro U teachings with monthly webinars on topics related to the adult industry."
Revenga said that 2020 demonstrated the value of premium social media platforms like FanCentro, with fans more eager than ever to engage with their favorite influencers.
"We are proud to offer a multitude of features to make the influencers on FanCentro as successful as possible," she said. "Right now, influencers can maintain a full and complete fansite on FanCentro alone, without running the risk of deletion or losing your account.
"Most recently we launched our live streaming feature after hearing a great deal about how valuable that tool would be to influencers," Revenga said. "Early feedback from our influencers indicate they are greatly satisfied with this new feature and we're keeping our ears open for more ideas, innovations and features that would benefit the influencers on our platform."
Businesses Set Sail on Web Service Winds
Even as paysites, indie content platforms and ad networks kept the content and traffic locomotives chugging along, web services behind the scenes empowered operators to maximize earnings and speed swiftly to newfound heights of success.
With a unique perspective on just how much money was flying through the ecosystem, payment processors empowered clients with efficient earnings, while educating them about the latest in credit card compliance issues. Less chargebacks for merchants meant greater customer satisfaction and fewer penalties incurred.
For Cathy Beardsley of Segpay, that meant finding ways to put merchants first, with features that streamlined and simplified the checkout process.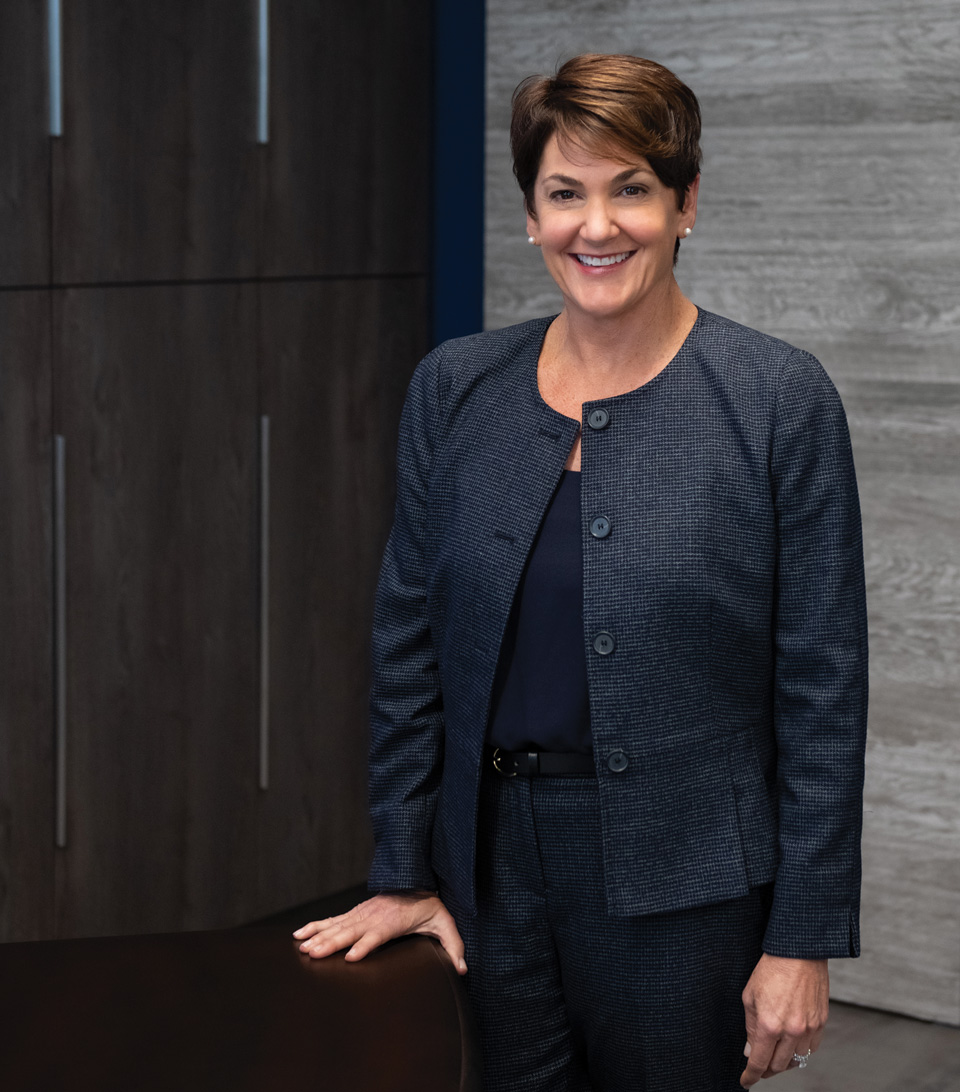 Cathy Beardsley, Segpay
"We made several enhancements to pay page performance, along with updates to the payment options," she said, while also pointing to their recently launched system-wide enhancements to the merchant portal, which included the addition of a real-time reporting tool and improved user interface with better navigation tools.
Segpay also added four local currencies to its Dynamic Multi-Currency (DMC) for its U.S. merchants, including the Russian Ruble, Czech Koruna, Indian Rupee and Israeli Shekel.
"Offering multiple currencies helps to eliminate the fluctuation between the dollar and other local currencies," Beardsley said. "We've also been preparing for the EU Revised Payment Services Directive for some time and this past year, the Segpay compliance team optimized the PSD2 workflow. This has provided greater control for merchants and has reduced friction and cart abandonment by their customers.
Additionally, Segpay implemented cyber security best practices to secure their infrastructure, in order to service merchants without incident.
Assessing the business metrics of the past year, she explained, "Segpay experienced significant growth in 2020 despite the challenges of the COVID-19 pandemic. Segpay's volume increased 46%. This volume growth was fueled by the cam sector that saw an increase of 55% and subscription merchants increasing 33%."
According to Beardsley, with the addition of payment options, Segpay drove signup approval rates that saw an increase of 6%, while many merchants took advantage of their "3D Secure and the recent integration of PayPal as a payment option."
When it comes to new client activity, she is "seeing the focus heavily on dating and fan [indie] platforms."
Another market leader in payment processing is Jonathan Corona of MobiusPay, who acknowledged that 2020 was certainly not without its challenges.
"Working from home, home schooling and grocery delivery became 'the new normal,'" he said. "In our continuous effort to innovate and broaden our service offerings, we launched an API-driven auto resolver for incoming dispute alerts."
Corona elaborated that Visa replaced the term "chargeback" with "dispute" a couple years back, and that MobiusPay offers a dispute prevention program that became automated in 2020.
"Previously, each incoming case needed to be manually addressed," he said. "Now, with our API, a case is received, and depending on the rules the client sets, a credit can be issued immediately and automatically, thereby preventing a dispute before it happens and keeping the dispute-to-sales ratios and counts well under the thresholds of 100 disputes and 0.90%. The feedback we have received from early adopters has been overwhelmingly positive and we strive to expand the service to every client who wants it."
And from a fresh player in the payments space with unique ties to foreign markets, Julia Chevela of Certus Finance said, "I really believe that the coronavirus pandemic helped some online businesses to grow up."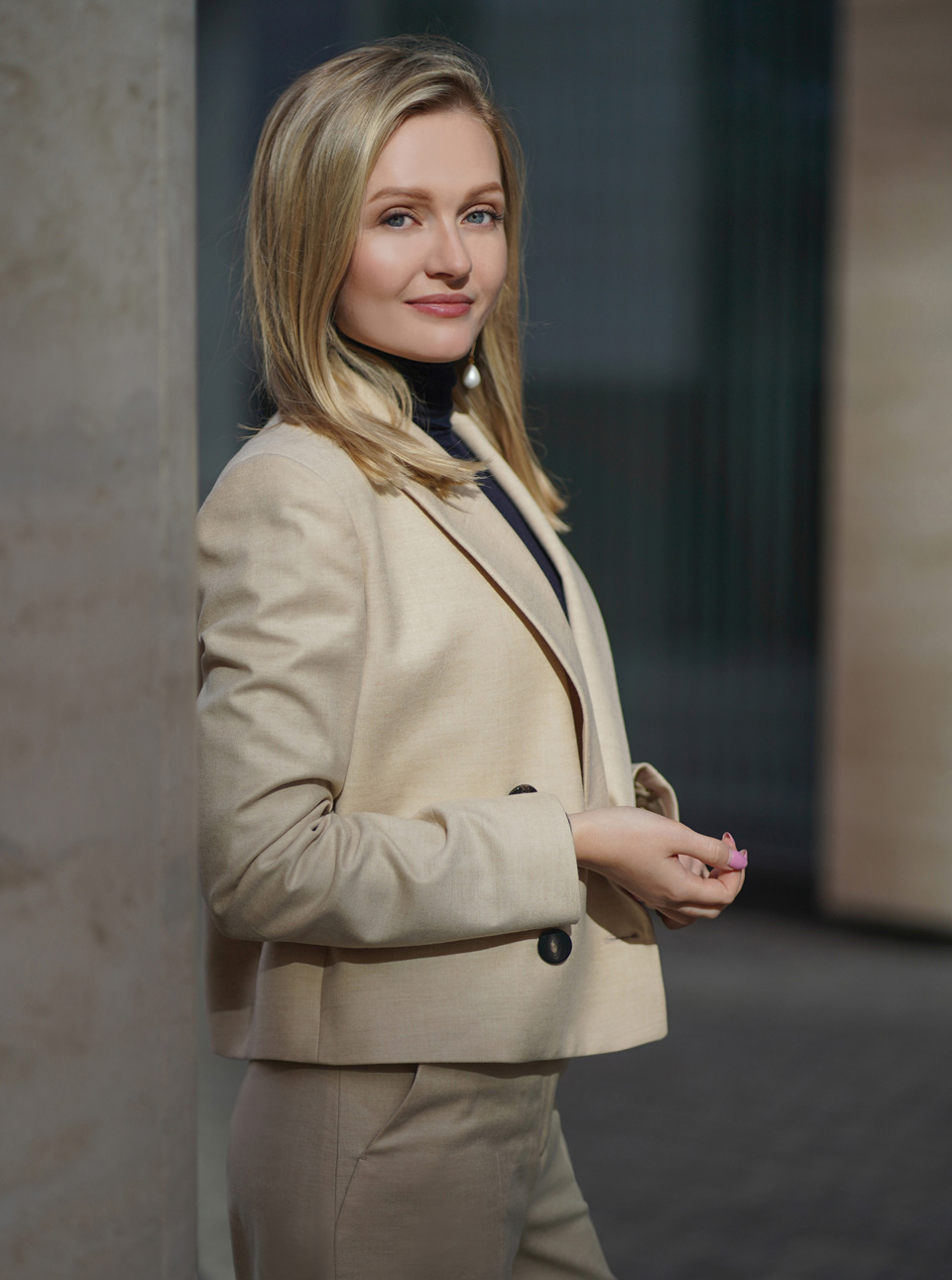 Julia Chevela, Certus Finance
She sees this in different industries, not only in adult, given how stay-at-home policies led to an uptick in people using online services more actively than they did before.
"Our payment processing provides services for different adult categories of merchants, and we see a growth of interest in different local markets such as Russia, CIS countries, India, etc.," she outlined. "I could call it a 'trend' definitely. Global players and even startups want to expand to an online marketplace in countries they have never worked before, and they are successfully doing this when they have tech opportunities – first of all, when they are able to accept payments there."
Given how alternative payment methods are growing up fast, in Chevela's estimation, despite recent speed bumps with credit cards, the industry's far away from any major upheaval as a whole.
"Credit card payments have already become a kind of classic payment method, because it is easy, fast and safe," she said. "Usually, when users have an opportunity to pay using their credit card – they will do it immediately. But if a user has any kind of problem with his credit card payment, they will use any other payment method."
She has witnessed this pattern in other industries as well, especially highly regulated ones. "When merchants have problems with credit card processing, they try to use wallets, wire transfers and crypto," she explained. "But everyone needs credit card processing still."
On the branding and marketing end, Megan Stokes of NMG Management said that prior to the pandemic, her team had already invested heavily in automation, which 2020 put to the test.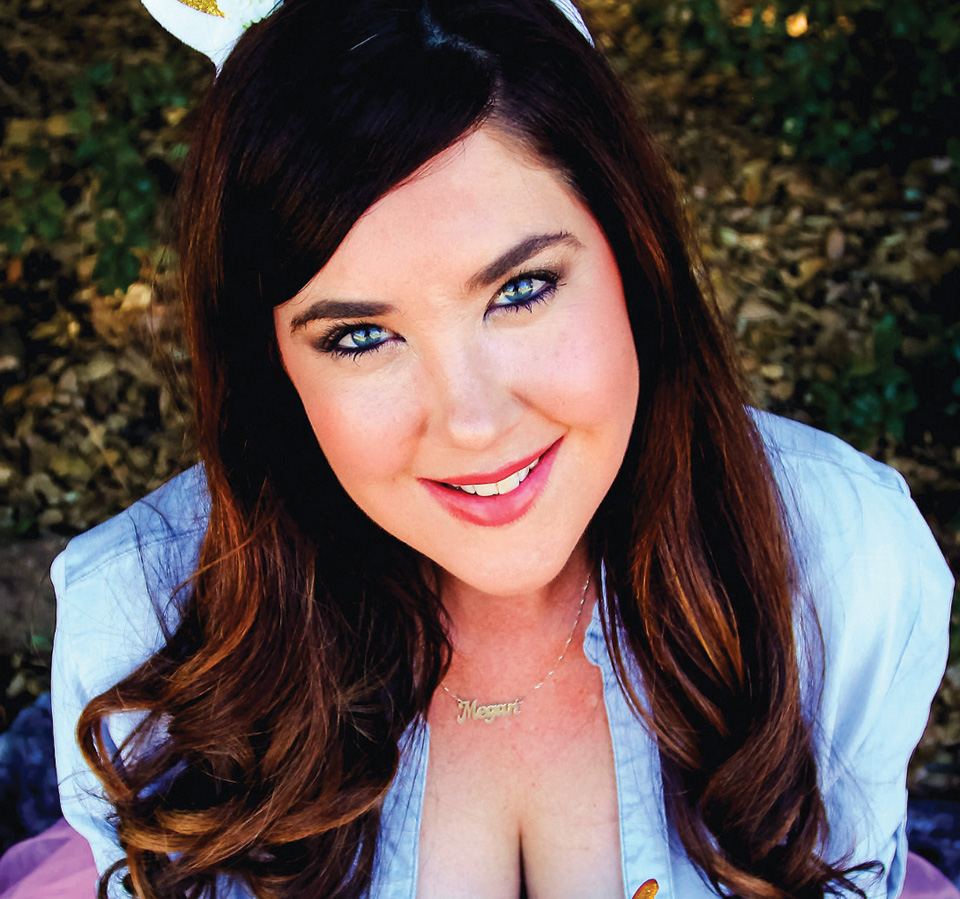 Megan Stokes, NMG Management
"To be honest, thank goodness we had, because the transition to working from home for the whole team was fairly uneventful and I am grateful for that," she shared. "I think we are all seeing a lot of innovation and pivoting happening from the pandemic across every industry. What has been exciting about that is it has pushed a lot of the internal services and tools we use to innovate more so with remote teams in mind, which has given way to improved communication and performance for all."
This transition to remote collaboration has allowed NMG to expand their work processes and freed up resources in a way that has allowed them to "organize projects more thoughtfully and be able to see any issues that may arise early on so that we can adjust."
She also commented how the rise of the independent content creator has hit an all-time high and is here to stay, with greater control over their brands than ever before as individuals.
"We had already started to expand to the independent content creator distribution space before the world changed, so we were ready for it and are now fine-tuning the process," she remarked. "I am very much a 'baby steps' person as I would prefer to do something right and be certain we can offer true value."
Stokes also expressed admiration for the creative ways her team has continued to find new ways for NMG's studio and model partners to be able to maximize their revenue on every platform out there.
"They really brainstormed with all of our revenue-generating partners to see how we could help make their lives easier during all of this," she said. "While I genuinely know they did it from a place of wanting to be helpful, it also really expanded several of our relationships. I live for a good win-win!"
And without a stable and cost-effective hosting solution, everyone from paysites to indie content platforms would be unable to attain sustained growth. That is where Brad Mitchell of MojoHost comes into play.
"We see that fan-based and clips websites are exploding and will continue to do so into 2021," he said. "We recently onboarded a large clips site that was massively overpaying at Amazon AWS. We're saving them six figures per year with MojoCDN. The bandwidth being used by these platforms is genuinely gigantic, which speaks to their trend rates.
"I can't name names, but any clip stores not already with MojoHost are at a competitive disadvantage," he stated matter-of-factly. "I also predict a lot more good mojo in 2021 since 2020 was just so challenging for everyone professionally (and personally)."
Mitchell then discussed how web service providers in general are always moving forward, with MojoHost especially experiencing significant growth this year by listening to the needs of the industry.
"We have built scalable MojoCloud and MojoCDN products this year (and recently negotiated better terms with upstream providers) to meet that ever-competitive space," he said. "We helped so many customers switch to MojoCDN from other much more expensive services, saving them an enormous amount of money. Big wins for our clients are big wins for Mojo."
He celebrated the fact that his team was able to meet its goals for the MojoCDN product this year, but that what he was truly excited about was the upcoming completion of their Michigan data center. While he wishes they had finished it in 2020, Mitchell looks forward to opening it in 2021 to better serve his adult and mainstream clients' needs as a whole.
"I don't want to geek out too much about the data center (okay, yes, I do)," he beamed. "We designed custom hardware last year that is cutting-edge and something that no other hosting company is doing. We have also engineered what will become our 'MojoXtreme' servers, which will deliver immense processing power and high value."
Looking back on their past, Mitchell attributes MojoHost's enduring success to the fact that they never stand still and strive to never blindly buy new hardware when they can "more intelligently engineer and supercharge a better solution."
This commitment to ceaselessly create, to innovate and to surpass expectations, not with taking a shortcut or throwing money at problems, but by really striving to be a forward-thinking business visionary, very much exemplifies the adult industry as a whole this past year, from hosting services to payments, paysites and the indie market.
For while the tragedies of the pandemic are undeniable, the hidden opportunities to improve the lives of countless others likewise deserve recognition, not to mention the enterprising individuals who led the charge when so many felt despair and deep discouragement. It is to these captains of industry, these eternal optimists, with their human touch and their damn-the-odds courage, that the market owes much.