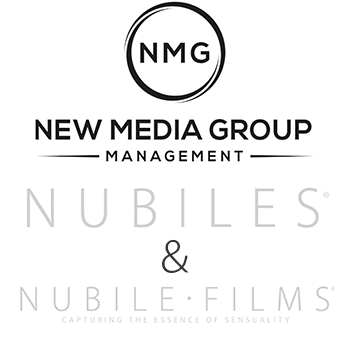 LOS ANGELES — Nubiles and Nubile Films have both inked an exclusive deal with brand management company NMG Management.
"Nubile Films is known for capturing the essence of sensuality in stunning high definition with gorgeous models from all over the world," explained a rep. "Nubiles shoots the most popular fresh talent and rising stars across 18 paysites. Both brands have a loyal following on their membership sites."
The companies, the rep continued, are "looking to expand their studios' reach even further."
As part of this deal, the NMG team will manage the brand for worldwide broadcast, DVD, VOD and additional revenue opportunities.
"When we realized how well NMG was working with our content and how they were already increasing our revenue for our distribution, we had to move to sign exclusively to them," the rep continued. "We aren't looking back, and things are exploding up up up."
NMG Management Partner and Founder Megan Stokes described Nubiles and Nubile Films as "some of the most-respected studios in our industry. We've enjoyed working with them and now the sky's the limit on what we can do for them. With our expanded relationship, they will reach a much larger worldwide audience and also bring in new revenue streams."
NMG plans to make the content part of a larger brand strategy through new opportunities that build on their already established success.
"I think the attention to detail and true quality that Nubiles showcases, time and time again, is what really sets them apart," Stokes added. "Combine that with their precision in catering to what niche fans really want to see, and you have some of the most sough-after content in the space. I am so excited to watch their continued growth."
Under the new management deal with NMG, Nubiles and Nubile Films DVDs will continue to be distributed via Pulse Distribution.